Lorraine Phillips has a background with social work including learning disabilities, addictions counseling and life coaching.
She specializes in cognitive behavioral therapy to help you overcome barriers to living your most optimal life.
With her years of experience working in a classroom setting Lorraine brings her extensive training with ADD/ADHD and Autism Spectrum disorders to her practice in Calgary, East Kootenay – South Eastern BC.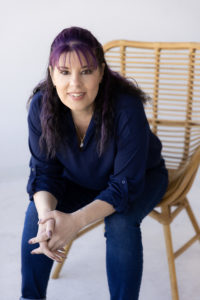 You can expect high-quality results and timely service when you visit the Imagine Laserworks Centre in Nelson, AB
The Imagine Laserworks centre in Nelson provides assistance for all the clients in the Nelson and surrounding areas that need our help.
Imagine Laserworks centres use the worlds latest technology to stimulate key defined trigger points in the body's nervous system; primarily located on the ears, nose, fingers and wrists.and energize or alternatively sedate, key energy points on the ears, nose, fingers and wrists.
These trigger points are commonly referred to as acupuncture or acupressure points and instead of needles we use finely tuned electronic devices to stimulate/control the trigger points.
By stimulating these trigger points we assist the body to control its own dependencies, deficiencies and imbalances; the result is often a warm, tingling or pulsating sensation as the precursor to the health benefits you will receive. We have created some of the world's mos effective treatments to assist you to:
Quit smoking without the use of alternative nicotine sources or drugs
Control your weight without dieting
Control drug and alcohol addictions with minimal or non-existent cravings
We can also help with eliminating stress and anxiety issues, as well as mitigating the debilitating effects of depression, insomnia, chronic pain and more. Most initial treatments take less than an hour and follow-ups are typically no more than a half hour, if they are even required.
The treatments are drug-free, pain-free, highly effective and typically show near immediate results; for other treatments you may be receiving under the guidance of other health care professionals. We do not intend nor recommend that our treatments be used to replace other medical attention, rather they be used in conjunction with it and in consultation with your doctor where appropriate.

Imagine Laserworks when nothing else does – Canadian Solutions – Global Locations