Imagine Laserworks to lose weight quickly, safely, and naturally.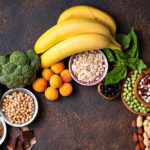 Imagine Laserworks to lose weight. We can help you manage your weight in less than an hour.
Laserworks by Controlling your appetite, minimizing your hunger cravings and speeding up your metabolism.
Sugar Cravings are a thing of the past.
Our centres leverage a combination of the best available bio-electric technologies and the centuries old discipline of acupuncture; the result allows us to address the wide array of factors associated with weight loss.
Our Weight Management protocol plans are designed to meet the need of each individual client, with the specifics of the sessions tuned to your personal history and need.
The plans will include your primary session as well as:
Follow-up sessions
Nutritional guidance
Motivational support
The combination of your Imagine Laserworks sessions in conjunction with the recommended lifestyle modifications, will provide you with the tools and the inspiration required to achieve and sustain your goals and to do so safely and effectively.
The Imagine Laserworks protocols are designed to help address the many aspects of weight control, such as:
Appetite suppression
Sugar / Carbohydrate cravings
High emotion impulse eating
Stress control
Metabolism elevation
Water retention issues
Digestion issues, including acid reflux
Assimilation of nutrients
Hormonal balance
Imagine Laserworks Benefits:
Each client receives a customized protocol designed to address the needs of the individual
Sessions are affordable, require limited time commitment and provide the basis for you to maintain lasting weight control
The protocols address the specifics of your personal needs, but also address more systemic body imbalances that cause weight control troubles, but are also the cause of other issues you may not even realize exist